Sleep and Relaxation for NHS & other Frontline Staff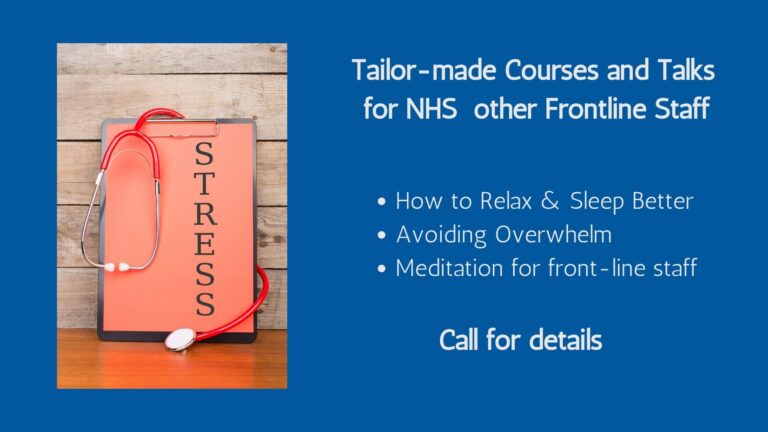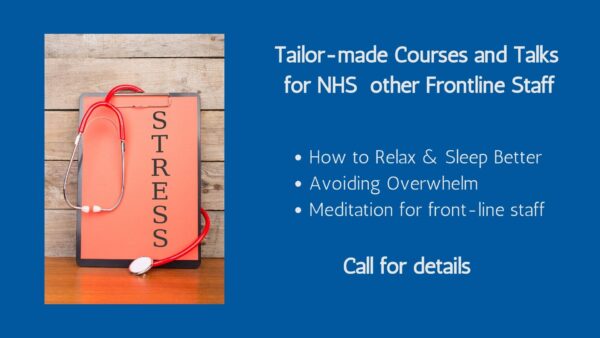 A flexible course that will be tailor-made to your needs.
Sleep and Realttion for NHS staff – teaching front-line staff how to improve their sleep and reduce stress.  It will cover topics such as –
How to relax and sleep better
Avoiding overwhelm
Techniques to help you sleep
What to do if you wake
Morning energy
Naps and how to use them
Mindfulness & meditation for front-line staff
Call for details
Talks to Date – 16 in-person workshops for front-line A&E staff at QEQM in Margate.  Also, online talks for Kent GP Surgeries and private companies such as DELGA PRESS in Rochester.